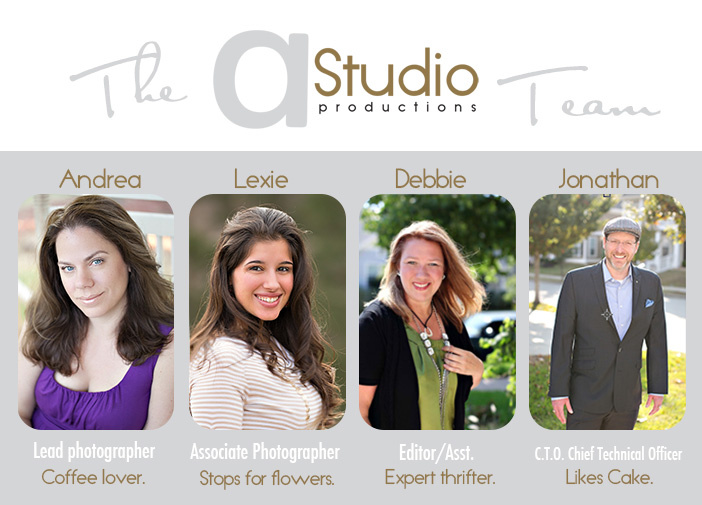 Hi, welcome to the Astudio team page. Our team is awesome!  We are polite, genuine and intentional. Our photography speaks for itself and our post processing and print quality are nothing short of superb.
This said, we are highly trained professional photographers that photograph in 100% manual mode and artificial light.  Working in the corporate world for 20 years with clients such as Chanel and Estee Lauder has brought us extensive experience in the photography business as well as creative design.
We understand great composition, perfect exposure and good, solid light.  Our team delivers all 3 critical elements with creativity and passion.   Thank you for considering our work and know that you will walk away breathless.
Be blessed and we look forward to hearing from you!
Andrea Hughes | Owner